Bartlett Engineering (South Wales) Ltd
Unit 7
Aberavon Rd
Baglan Ind Park
Port Talbot
West Glam
SA12 7DJ
Tel: 01639 822180
Fax: 01639 812676
mail@bartlettengineering.com
Bartlett Engineering Team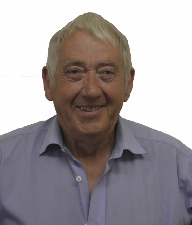 Mike Bartlett established the company in 1992.
Within a comparatively short space of time Bartlett Engineering out grew the surroundings, originally placed in a small industrial building, the company soon grew to fill 3 commercial units and established itself as a prime engineering firm in the Port Talbot area, servicing many varied industrial and commercial groups, from environmental companies to the aerospace sector, often working on specifically designed prototypes. The company then moved to larger premises, situated on Llewellyns Quay, where it remained for over 15 years and has progressed to even larger premises at Aberavon Road. Mike has been proud of Bartlett Engineering achievements and whenever possible it has endeavoured to assist in the succession of engineering in the Port Talbot area by employing and progressing young apprentices, some of whom, on completion of their qualifications have chosen to remain with Bartlett Engineering.
Though Mike Bartlett remains a driving force within the company, the mantle of responsibility has been passed to Mark Jones, the Production Director. Mark has many years experience in the engineering field and a deep understanding of the needs and requirements of the company's customers.
Mike and Mark both foster the aim that Bartlett Engineering (South Wales) Ltd remains constant and true to its principles aptly stated in the company slogan.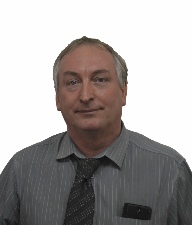 Mark is in charge of Bartlett Engineering's production and has many years experience in engineering. He completed his apprenticeship at Galliver Engineering in 1983 and continued to be employed there, progressing to Chargehand. He left in 1992 when the opportunity arose to join Mike at Bartlett Engineering, where he is particularly adept at meeting customer requirements and anticipating their needs. He has contributed a great deal toward the success of the company.
Mark seldom has time to enjoy his hobbies of fishing, gardening and watching sport – though he's no longer able to play football (it's his age!).
Though he rarely takes time off work, when he can he enjoys relaxing in sunnier climes.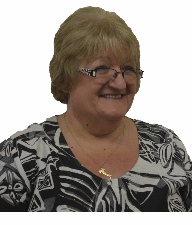 Desnie has 30 years experience working in Accounts. Leaving School in the 70's and progressing from Junior Shop assistant in a Wallpaper shop to her present position of authority in Bartlett Engineering.
Originally employed as an Accounts Assistant for Bartlett 20 years ago, she has seen the company evolve & expand to become an established and respected business in the area. It was with pleasure she took on the mantle of Quality Manager.
Desnie has varied interests which range from travel – in particular Italy – to the abstruse, and when time allows, can be found involved in the study of the esoteric with a special interest in cartomancy.
Though she may not look it, she is essentially 'A geriatric hippy.' (as she puts it!)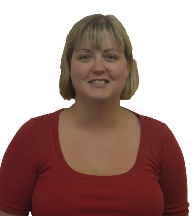 Cerianne (Cez) joined in 2009 responsible for Purchase accounts, Invoicing, Office duties & Reception duties.
Experience
Several years ago, Cez started her career as an Office junior & Receptionist, later joining a local fabrication company as an Office Clerk.
She then later progressed to an Accounts Assistant with a company involved in the leisure industry. However, having spent a time with Bartletts on a temporary basis, decided that she could progress better within a manufacturing environment and is happily following her chosen career path.
Her bright & cheerful personality ensures that when customers contact Bartletts, they are assured of a helpful and pleasant attitude.
Cez has many varied hobbies; however her main interests are in football & rugby. A season ticket holder for the Ospreys and an avid supporter of the Swans and Liverpool.
While still single and footloose, is still proud to be an aunty with a young niece and nephew to run her ragged!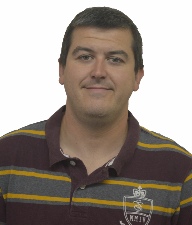 Andrew (Murphy) is responsible for all aspects of Purchasing and assists in the Production department.
Experience
Murphy has over 20 years experience in the Engineering industry and has been with Bartletts for over 10 years.
Murphy progressed from Manual Machining to CNC Machining.
Murphy is the proud father of 2 young boys and any spare time is spent enjoying their company. He is a keen caravanner and is a member of the West Wales Caravan Club.
When time permits, he can be found supporting both the Swans & the Ospreys.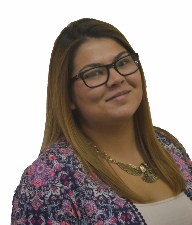 Natasha has taken on the task of being the point of contact. Natasha is responsible for reception and data entry and assists in the day to day administration of the company. Her sunny personality ensures that when you contact Bartletts, you will be greeted with a cheery attitude.
Experience
Natasha started as a part time office assistant with the objective of gaining experience within an office environment. Her previous work had all been related to the retail industry. She says she is enjoying the experience she is gaining.
Natasha is pleased that the hours she works fits in with her responsibilities as a proud mother. She says there is not much time for hobbies when you have a busy 5 year old daughter to take swimming etc.
Natasha has spent some time living in Leamington but returned to her Welsh home a few years ago and is really a family orientated person.
When time and finances allow Natasha likes nothing more than a bit of retail therapy!